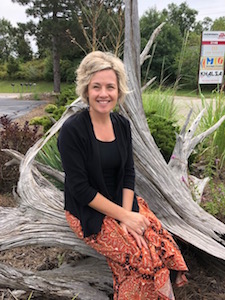 Tracy
Hi, so glad you are checking out Great Lakes Family Chiropractic. At our office, we strive to make each person feel special and hope that they receive a "magic visit" each time they come in.
Chiropractic is a wonderful way to stay healthy, even if you are not experiencing any pain or discomfort.  We feel that once you make the choice to have chiropractic care, that you will be so glad that you did.  Chiropractic care is not only for those experiencing back pain.  The doctors work with the nervous system, which effects so many aspects of your health.
When you come in, you will learn so much about yourself and your body that you never knew.  Please ask as many questions as you can.  Your body is an amazing thing.
At the office, I handle the insurance and treatment plans. Insurance can be confusing, and I am here to help you understand your policy. Please ask questions!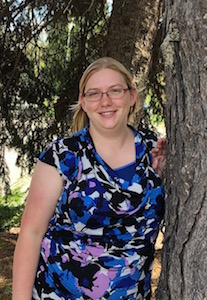 Nichole
My job here at Great Lakes Family Chiropractic is to make each and every visit the best visit you ever have.  I am here to schedule your adjustment, massages and answer any questions you may have.  I want to help you work through any questions or fears you may have so you can see that this office is the right office for you and your family.  Working here, I get the most wonderful opportunity to get to know patients and watch them and their families heal and grow.  Watching them week by week as the pregnant moms grow and then getting to see the babies come into the office and be as healthy as they can be with gentle chiropractic care.  My favorite thing about the office is all the happy, smiling kids that come in.  From holding the babies while they wait for their turn to get adjusted, or coloring and making paper air planes with the school aged kids while they wait for their turn.
I have known Dr. McKenzie since 2003, when my family and I meet him at a youth fair and he has been there for us whenever we have needed him ever since.   He has adjusted me through my middle and high school years and all through my years at Michigan State.  When Dr. McKenzie offered me a job, I jumped at the chance to be a part of the team, because my favorite part of my day was getting my adjustment.  No matter what kind of day I was having, I always walked out smiling and I wanted to be a part of that.
After being here and getting used to the behind the scenes office work, Dr. Jason noticed my love for learning.  The more I learn the better, and Dr. Jason is a good teacher.  He has taught me so much about chiropractic and what they do.  I love learning how to read some things on x-rays, why each person is here, and how we can help them be healthier.  We not only help them with their back or neck pain, but help thier body function better which allows them to enjoy life more.  I truly believe regular chiropractic adjustments can help you physically, mentally, and emotionally and will not only add years to your life but most importantly add life to your years.  Here at the office we are family and we want you to feel that way too, every time you come, because we are here for you!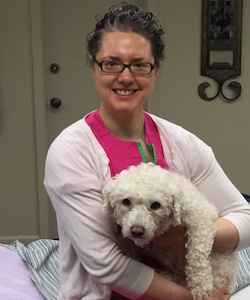 Tina Marie
Massage Therapy
HI, I am Tina Marie. I was born and raised in Grand Rapids. The dignity of the human person has called and driven me throughout my life. After college I moved to Ohio to spend 7 years in ministry doing missionary work before moving back to the greater Grand Rapids area. Here I met and married my beloved husband.
In early 2016 I had the opportunity to adjust my career direction and began training in Medical Massage Therapy. I received my license from the State of Michigan in the summer of 2016 as well as National Certification. Afterwards, I promptly returned to school for a secondary level of massage training. Now as a Manual Therapist I am certified to treat people with specific pathologies as well. My work is a joy that I share with others.