Website Special Offer
Exam, Consultaion
& X-ray $47
(if necessary)
$205 Value
To find out more or to take advantage
of our special website offer just click the button below.
Dr Doug McKenzie is owner and head chiropractor at Great Lakes Family Chiropractic. The Premiere Chiropractic and  Injury Clinic in the area. He has been serving the Grand Rapids community for over 19 years.
Dr. McKenzie earned a Bachelor of Science degree at the University of Cincinnati, Cincinnati, Ohio, in 1996. He received his Doctor of Chiropractic degree from Palmer College of Chiropractic, Davenport, Iowa, in 2000.
Dr. McKenzie specializes in cervical disc injuries using his patented two-way traction devices. Dr. McKenzie gets results that most other chiropractors cannot.  In addition, his clinic offers massage, and weight loss and nutritional counseling.
DR. McKENZIE HAS A PERSONAL STORY
Chiropractic saved my life! In my early twenties I personally had many health problems that were severely interfering with my life.  Within a month of starting my chiropractic care, I experienced major changes in my health. After that, I was "on track" to go to chiropractic school. Now, looking back, I realize all of the health issues that could have been avoided. But, I believe that everything happens for a reason. And, today, I am a chiropractor who understands, from personal experience, the health problems of my patients health. And, the best part is that I can not only empathize, but I can help my patients to get healthy and stay that way!
I have been in practice for 19 years. What I enjoy most is watching people regain their lives, not only physically, but mentally and socially as well.  Chiropractors are in the business of changing lives. What better purpose could one have?  We don't do it for the applause, we do it because it is the right thing to do!
Dr. McKenzie enjoys working with his hands doing "anything mechanical." He also enjoys fishing, and spending time with his wife, Tracy, his two children, Mason and Mya, and their two pets: dog, Luna, and cat, boots.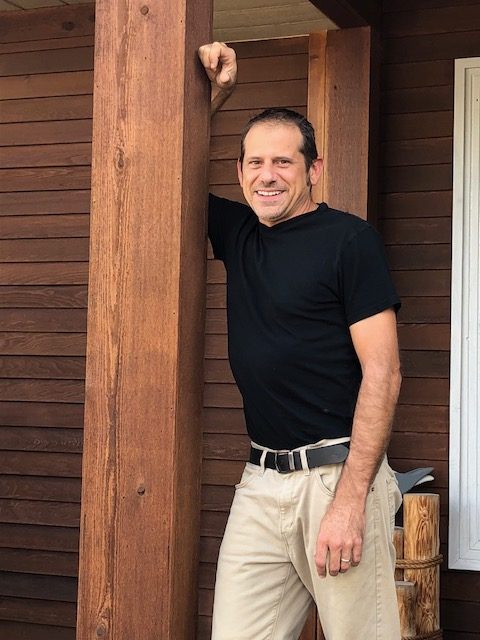 I'm so glad my daughter introduced me to GLFC! I visit with her over the summer and was in bad shape the first time I came for an adjustment. It took a few visits with Dr. McKenzie and soon I began to feel better. Now I am able to walk without my cane! I like coming here to see all the staff. Tracy, Nichole, Lisa, Reda, Phil, and Dr. McKenzie are all so friendly and always answer any questions I have. I'm so thankful to Dr. Doug and staff for making my life better.

I once was a doubter of chiropractor care, Dr. McKenzie changed my view drastically! I have (as well as my wife) noticed a big difference in my general health and well being. I don't have the excruciating pain in my lower back when I lay down. I have less headaches, my shoulders are less tense and sore, plus so much more. They answer all of your questions, are quick and make you feel totally welcome.

If you are hesitant on seeing a chiropractor, don't be… especially if you are "checking out" Dr. McKenzie's office. I have suffered from various spinal issues and from the very first time I visited the office, I have felt the genuine concern Dr. McKenzie has for his patients. I have been to a few chiropractors, but Dr. M was the first to take the time to explain my x-rays and how everything correlated to a person's entire well being. Also, at every visit he has taken the time to ask how I'm doing. He is more than a doctor, he is a friend as well. The entire staff is fabulous… they are kind, considerate and very welcoming. After a few visits, you'll feel more like part of the family. Extra bonus….. if you want a massage as well, it is available in the office too.

WOW !!!!
I hurt my back the day I was leaving for vacation. I called Great Lakes and they were not only able to get me in an hour later, but I got 2 adjustments before I left. I felt so much better that day. Everyone is amazing and it is clear they all love what they do! They also worked well with my insurance company. Love them all!!
3138 Broadmoor Ave SE
Grand Rapids, MI 49512
Phone: (616) 575-9105
Website: www.grandrapidschiropractic.org
Business Hours:
| | |
| --- | --- |
| Monday: | 9am-1pm | 3pm-6pm |
| Tuesday: | 12pm-4pm |
| Wednesday: | 9am-1pm | 3pm-6pm |
| Thursday: | 9am-1pm | 3pm-6pm |
| Friday: | By appointment |