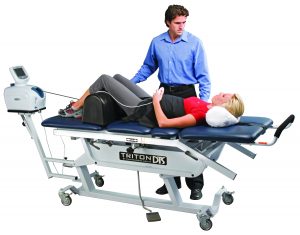 If you have pain or tingling or numbness in your arms or legs… Spinal Injections are risky…Surgery should be the last resort…. Decompression is safe, effective and inexpensive.
To obtain the best results possible, we perform  Decompression Therapy as a Package System at one single cost which includes: 24 Decompression Treatments.
Frequently Asked Questions about Spinal Decompression Therapy
What Makes Spinal Decompression Therapy so Effective?
Doctor skill and training to determine the best treatment plan combined with the table and the computerized traction head are the keys.
Proper assessment, correct positioning and the use of preprogrammed patterns of distraction and relaxation may reduce disc pressure allowing necessary nutrients to enliven and accelerate disc healing.
Who Can Benefit from Spinal Decompression Therapy?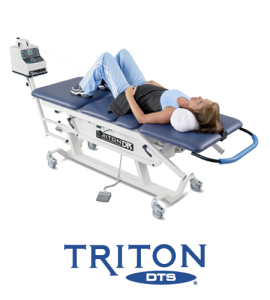 Anyone who has back pain or neck pain caused in whole or in part by a damaged disc may be helped by Spinal Decompression Therapy.
These conditions include herniated, protruding or bulging discs, spinal stenosis, sciatica or even failed surgery if you have no "hardware" ie, plates, screws, cages, etc.
Are there medical studies that document the effectiveness of Spinal Decompression Therapy?
Yes! One study documented by MRI up to 90% reduction of disc herniations in 10 of 14 cases and other studies reported that the majority of ruptured disc patients achieved "good" to "excellent" results after spinal decompression therapy.
Are there conditions where Spinal Decompression Therapy is not indicated?
Spinal decompression therapy is not recommended for pregnant women, patients who have severe osteoporosis, severe obesity or severe nerve damage.
Spinal surgery with instrumentation (screws, metal plates or "cages") is also contraindicated. However, spinal decompression therapy after bone fusion or non-fusion surgery, can be performed.
Do most patients receive therapy and rehabilitative exercises in addition to Spinal Decompression Therapy?
To reduce inflammation and assist the healing process, supporting structures are treated with passive therapies such as ice or moist heat, chiropractic adjustments (as indicated) and/or active rehabilitation in order to strengthen the spinal musculature.
Dr. McKenzie will demonstrate the proper activities necessary for fast and long lasting results.
How do I get started?
We want to make it easy for you to learn if you are a candidate for spinal decompression therapy.
Just schedule an appointment online or call our office at (616) 575-9105 to arrange a consultation with Dr. McKenzie.
Please remember to bring any MRI reports so the doctor can review them and best advise you about your treatment options.
Call (616) 575-9105 to Schedule a Spinal Decompression Appointment